BREEDING
Before breeding commences it is important the parent stock are in good health and the breeding loft is clean. It is advisable to treat for worms, coccidiosis and canker before-hand, though you can treat for canker when the birds are sitting 7 days on eggs. Harkers offer both flock and individual treatments to suit the fancier for all three conditions.
During treatment it is advisable to use Loft Treatment – a dry disinfectant -around the perching areas. This will help prevent the recycling of any eggs or oocysts passed in the droppings. Follow each treatment with a 3/5 day course of multivitamins. Harkavit Super Plus is an ideal choice.
During breeding Hormoform is the choice for many fanciers, making up any shortfall in the basic diet and helping to produce young birds of quality.
Generally the young birds should be ready for weaning at 24 days old. Make sure their section is clean and ready for them by spraying it with Harka-Mitex or Duramitex Plus to eradicate red mite, and follow this by spraying with F10 Disinfectant a well proven disinfectant.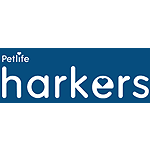 RACING OLD BIRDS
At the start of the racing season the team must be fit and healthy or disappointment will follow. For over 60 years Hormoform has played a vital part in many success stories, thus keeping its popularity with the modern day fancier. It will fit in with any feeding system and can make up 15% of the daily diet. This can either be fed individually or in pots on the floor or indeed just on a clean floor.
As the weather warms up, mites can become a problem and these can easily be picked up in the race baskets. Spraying the loft with Harka-Mitex or Duramitex Plus will eliminate any red mite in the structure of the loft and stop them feeding on host pigeons. Harka-Mectin can also be used; just 2 drops at the back of the neck. Not only will this get rid of the lice and mite from the feathers, but it is also an effective wormer as well. It is advisable to treat the race team for canker 2 weeks before the start of the long distance events. The team can be treated with Harkanker or individually with Spartrix. This can be repeated in 4 weeks. Broncholin can be used as required, to help clear mucus congestion.
RACING YOUNG BIRDS
Again it is important the team is in good health before training and racing starts; make sure they are free from worms, coccidiosis, and canker, individual treatments for each condition can be used – Harkaverm for worms, Coxoid for coccidiosis and Spartrix for canker; Harkers 3 in 1 tablets or liquid , Harkers 4 in 1 tablets or Harkers 4 in 1 Spot On may be preferred for larger flocks. Treating with Harka-Mectin before racing starts is a big help. Hormoform should make up around 12% of the diet. Adenoplus can be added to the food at any time throughout the year, to help combat stress related problems including young bird sickness.
Harkavit Super Plus is a very useful product to use for young birds and can be used both on the day of basketing and on the day of return. During hot weather this can help combat dehydration which can cause losses.
THE MOULT AND CLOSE SEASON
The moult is the most important time of the year and a good moult will be reflected in the following season's results. It is important to feed a good, well balanced diet and the inclusion of Hormoform which is rich in Methionine will help with the growth of new feathers. Harkavit Super Plus in the water 3 times a week will also help. It is advisable not to use any medication unless absolutely necessary during this period as this may cause fret marks.
Make sure all the baskets and nest bowls are washed with Vykil disinfectant before being put away for the winter in readiness for the following year.
During the winter when it is not always possible to clean out daily, sprinkle a little Loft Treatment around the perching areas and water fountain where dampness can occur thus creating areas of disease risk.